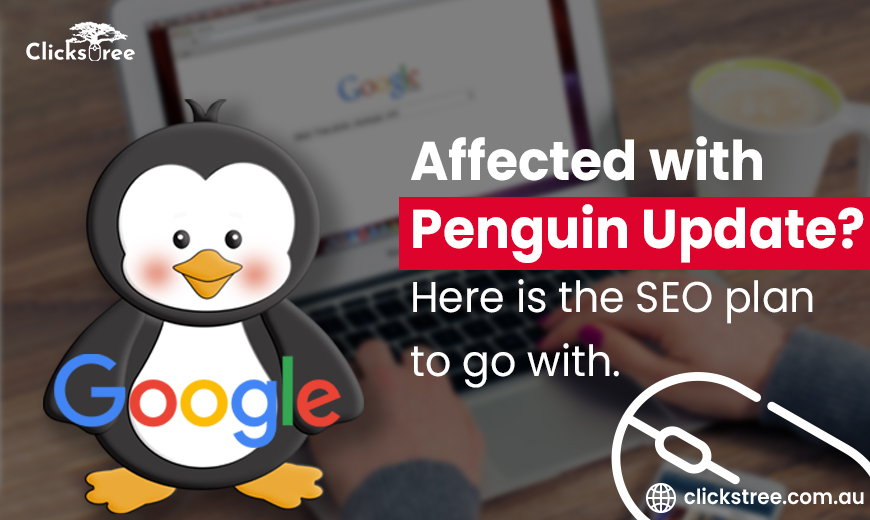 If you are worried about how to deal with the penguin update and you are struggling to know how it would turn out to be, leave everything aside because we will be providing you the correct measures to deal with this problem and not leave behind any doubt after this article "Affected with Penguin Update? Here is the SEO plan to go with". 
What is Penguin?
Penguin update was something which was launched by Google in the year 2012 in the month of April. This was specifically brought to catch hold of the sites which were spamming google's search results. To be more specific about it, it was done to take notice of the websites which were buying or obtaining links to boost google rankings. Whenever a new penguin update is available, sites which have removed bad links from their websites, they tend to regain their rankings. But the new websites which were not previously caught by google may not be able to escape. Also, the websites which were caught by mistake have the possibility of getting ranked again.
But what is spamming?
Spamming is when people do weird things to just gain viewership by falsely putting and stuffing a lot of keywords in their article without the presence of real content in it. Also, the act of cloaking is one of the reasons why Google has trapped such websites in the wake of their guidelines.
How do I know if I was hit?
It's easy to know if your site has been hit by something like this. How? It is because of the fact that when you try checking it, you won't really find it. But Google has some other methods of finding the websites which are spamming. It does that through Google Search Central. There's still a catch here- if you think that you would log in and get to know about the status of your website or whether the penguin update has hit you or not, you are mistaken. 
It is advised that you must look at the traffic related to your search on google and see if you have had a major decline after the update was launched. If you find such a thing, you are surely hit by a penguin. Also if you see a sudden rise in the traffic of your website on google then you have successfully benefitted from this penguin update.
How do I recover?
For you to recover from this you need to completely remove all the spams you think you might have in your website. Also, in most of the cases, google itself must have sent you messages regarding some spam activities on your website. And if you have never verified your google webmaster central, then messages must be waiting to be read by you. Hence, the best solution is to get verified on google webmaster central.
Now, what you need to do is to change all the things which google has flagged as spam which is associated with your site. If there's nothing which was flagged and it is very much confirmed to you about it being penguin, then you must eradicate every kind of spam from your website.
Mentioning about google webmaster, there's one more function associated with it i.e., you get to file a reconsideration request with Google. Anyways! Google also hints at saying that
"This is a purely algorithmic change and it punishes or penalizes automatically and no human interference is allowed in this".
What when you get nabbed by google wrongly?
If you think that you have been trapped incorrectly by google, because google has wrongly put allegations on your website for spamming, then you must fill up the penguin feedback form. You can post your feedback through google's webmaster forum also.
If you are thinking of doing something like this then you must not blame google for banning or punishing your website straightaway. Even if Google did that, it is more interested in whether its search results that were doing things against its policies or it was something else. You have to cite examples on where exactly your previous articles were listed with their ranks and explain its quality.
What is an over-optimization penalty?
Google had already informed people that an over-optimization penalty was soon coming.
This penguin update was the result of this only. But Google had already cleared that it won't really pin-point any sites and won't take any harsh measures over-optimization.
Final words:-
Penguin update was brought not to trouble any website for no reason. Though it was being said that the Penguin update has ruined the search results on google. But this issue can be easily resolved for you by reading our article Affected with Penguin Update? Here is the SEO plan to go with.