Developing Mobile Applications with Visual Flair & Flamboyance
Revitalize your brand's digital focus with a human-
centric custom mobile app
Clickstree not just designs mobile applications but works to build its flamboyant character to hook the user in that first glimpse.
Every single day, thousands of mobile applications come out in the market. Each day, thousands of apps are submitted to get the approval of the two app giants, Google Play Store and App Store. So why should people download your app? Is it a new idea that hasn't been hit in the market before? Can you be 100 percent sure that the idea is going to work?
Reality check! Some 99 percent of the time, people think that their idea is unbeatable. If you are one of them, do know that someone is always going to one step ahead of you. So, the real question is on how to stay up in the game for a prolonged period. It takes the expertise, adroitness, intellect, and insight of a team that works to build mobile applications. It is definitely teamwork, and an agency that has got it all can promise you with the best of results.
Clickstree presents the best, unbeatable, and eye-catching mobile applications that cannot be overlooked. The one who sees it will definitely stop to look, and that is what we want because it is the first look that will intrigue the user to download the application.
We work in multifaceted ways of building clear, unique, and wonderfully functioning applications.
Your brand's digital focus with a human-
centric custom mobile app
Is the term "Agile" new for you? Agile is a methodology that we follow in developing applications. It is one of the most stable, flexible, and transparent ways of building applications where the team of developers and the client will exactly come to know what, how, and when the project will execute and be ready to go in the hands of the users.
Our spectrum is crystal clear, where we keep the client involved right from the framework to the execution of the mobile application. There are no surprises on the way as the team and client will know what to expect and in how much time.
From idea generation, screening, research, development, testing, and then launch, a lot goes into application development. To not leave our clients hanging and bump them with surprises along the way, Agile methodology helps in chalking out each stage, labor required, features to incorporate, provisions for unlimited testing, and negotiations along the way.
You will know exactly how much resources will be in use to create the application and the estimated cost of the project. The agile methodology takes away the worry of the client, where often panic comes in as soon as the budget starts to go out of proportion. It cannot happen with agile as all stages will be in order as per the discussion, giving the opportunity to measure precisely how much and what will go into the application for its successful launch.
We have able men working in our team! Our estimates and delivery, as promised, are always on point.
Exuding Flamboyance
Apps need character and that comes with sharp strategies to build trending applications.
Engaging Approach
User-engagement is what will generate and boost revenue over time and is pivotal to app development.
Sustaining Presence
Updating features with time, analyzing the market to stay in the game is how your application will be able to sustain its presence.
World of Mobile at a glance Touching parameters beyond measure.
Peep into our treasure chest of services that we offer at Clickstree
Zesty Android Apps
Chunky iOS Apps
Superior Hybrid Apps
Dazzling Designs
Strenuous Testing
Round the clock Support
Zesty Android Apps
There is no doubt about the fact that Android apps are zesty to the core. In other words, they are so subtle and flexible at the same time that the user feels comfortable using them without working hard to understand its functions. The reason for that can be that the percentage of people on the Android operating system is skyrocketing, and that is why investing in creating android apps is a smart move for those who are entering the mobile-first world.Believe it or not, but it is a fact that people who invest in Android apps see awesome results in just a few days after the launch. We are all in to give you the best and create a spectacular mobile application that holds the potential to give tough competition in the market. The choice lies with you!
Chunky iOS Apps
How can we not add the chunkiness when we talk about Apple's operating system? iOS Mobile applications are indeed chunky, so much so that it is not easy to get rid of its addiction. You take one bite, and you want more and more. These apps have a special feel to it as the operating system demands fine designing and the use of new and fresh technologies that turn the applications into flawless pieces of art. They indeed keep the user hooked for hours and hours, and that is when the mobile application is able to generate revenue.iOS experts are hard to find, and we at Clickstree have the gems working for us who exactly know how to turn technology into an alluring, phenomenal and amazing mobile application.
Superior Hybrid Apps
How wonderful would it be that a user gets to enjoy his favorite application that can run both on Android and iOS? For those who want to reach the maximum audience and have a fairly well budget for this possibility, investing in hybrid application development is what we would suggest. The application turns out to be so unique that they are superior, far more eye-catching, and interesting from the user's point of view. The best part of a hybrid application is that it gives the user a choice to use it on any device that runs on either Android or iOS, the two most popular operating systems in the world for smartphones, tablets, gadgets, and more.So, keeping in mind what goals you have for the custom mobile application developed, choose the system that best suits your interest.
Dazzling Designs
What appeals to you the most when you browse through the apps? Firstly, it is the design, and how can it not be? Design is the essence of a mobile application. We need soothing to the eyes, crystal clear, well thought of, and functional designs that solve the purpose of the application as well as make it interesting for the user to easily use and be able to spend time on it comfortably.Artistic mind, eagle's eye, cheetah's speed to put the idea into practice, and cleverness of the fox is what is needed to design extraordinary and over the top mobile applications. You are in luck as you have got the best team in us.
Strenuous Testing
Crucial to mobile application development is its testing. An application goes under numerous tests before it gets launched. All eyes are on this final stage of testing that will put it on the way to success when it is launched. Bug fixes, errors, adequate content, graphics, design, functions, and whatnot comes under the horizon of the strenuous testing that Clickstree conducts on each application before submitting it to the two giants, Google Play store and App Store. We work not to just build applications but to build quality as it's the reputation that comes at stakes, which are never willing to compromise. We have high standards of testing that are intense and strenuous in every way.
Round the clock Support
We are not someone who would crib receiving the calls after the project is executed. We are here round the clock for our clients and customers whenever they seek our support. To create everlasting bonds is what we always look forward to when we take on a project. When something that goes under our hands, how can we break apart from it? We cannot as it is the digital product that we built, and that is why we feel it as a responsibility to stand by our clients in times of their need even when the project might have been finished years before.We are here for you through thick and thin in terms of maintaining and provide support for your digital product whenever needed.
Working in the Mobile-first world, let's join to create
awesomeness with lasting impressions
The reason why we are distinct from the rest is our commitment to our work. To achieve the intended results, we follow a thorough model that we are never ready to compromise on, and that's why each project that we take performs exceptionally well, setting the bar high each time.
01
Idea generation & Screening
- Brainstorming ideas
- Competitive research
- Idea feasibility
- Practicality assurance
- Full-fledges plan processing
02
Blueprint & Framework
- Visual representation
- Identification of features
- Functions in use
- Deciding on aesthetical aspects
- Glimpse of its working
03
Development & Design
- Integration of App
- Use of latest technology
- Content Management
- Activity control
- UX and UI complete
04
Testing & Launch
- Functions, app working & more
- Bug fixes
- Usability Test
- Quality assurance test
- Grand launch
01
Idea generation & Screening
Brainstorming ideas - Competitive research - Idea feasibility - Practicality assurance - Full-fledges plan processing
02
Blueprint & Framework
Visual representation - Identification of features - Functions in use - Deciding on aesthetical aspects - Glimpse of its working
03
Development & Design
Integration of App - Use of latest technology - Content Management - Activity control - UX and UI complete
06
Testing & Launch
Functions, app working & more - Bug fixes - Usability Test - Quality assurance test - Grand launch
Flawless outcomes as we use the most upscale, trending and latest technologies
Swift
Multi-paradigm, as it is called, is a compiled programming language, which works with iOS, watchOS, tvOS, macOS, and Linux applications. The language is highly in use because making applications with it solves the purpose for more than one platform and also because it acts as a shield in preventing errors and helps improve app readability, which stands indispensable for creating beautifully laid out mobile applications. It provides run-time safety as it has the ability to save information automatically, preventing any loss of essential data during the process of application building. It is our number one choice when we develop iOS mobile applications.
kotlin
A newer language that runs similar to JAVA but is a more refined version in terms of boosting the developer's productivity. It gives the opportunity to create codes that can easily compile into Native or JavaScript in order to develop codes that can run on iOS as well. As it is quite versatile, applications made with Kotlin open future opportunities, as according to the wish of the client, the same app from a single platform can turn into a hybrid app. What more can one ask for? You get the latest technology, the possibility to shift from single to a hybrid app, and also enjoy the benefits of smooth functioning, error free application.
Java
Old is gold, a phrase that perfectly suits the JAVA language. One of the most important reasons for why JAVA still stands as the number one choice for creating Android applications is because it safeguards the code created from memory leaks, which often happen while writing codes. A developer who is keeping track of so many things while designing the mobile application, can at times, lose track of a few of the things along the way. As JAVA is a robust language that can run on any platform, it leaves a developer with a number of options to write the application without worrying about the loss of codes or platform compatibility.
React Native
A language that hit the tech world with a storm was React Native. The reason for its popularity was its ability to create an application for both Android and iOS with much cheaper cost as compared to the other languages, without compromising even with a tad bit on quality. A developer to use the language doesn't have to learn anything extra as it works the same way as JavaScript but offers more affordable programming of mobile applications. It's compatibility to incorporate third-party plugins and APIs are a few of the reasons that attract a developer to use React Native compared to other languages.
My SQL
The language serves a wide range of purposes to run apps for e-commerce business, data warehousing apps, login applications, and much more. If there needs to be an application that requires user login and storage of data, My SQL stands as the best language for creating such mobile apps. It offers a massive database management system to store information, which can be accessed from a single record to the entire inventory list of the products available featuring in an online store. Real-time results are possible on applications that are run with My SQL, and this is why it stands as the most powerful language to create applications that require product listing, buying and selling, login information, and more.
Industries We Serve but not limited to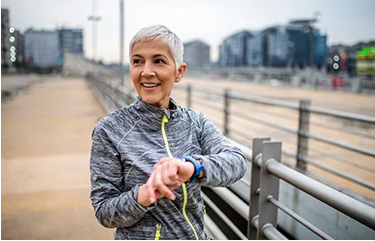 Serving the fitness and healthcare industry with the freshest and alluring mobile applications that are there to fetch the user's attention with its usefulness in full light.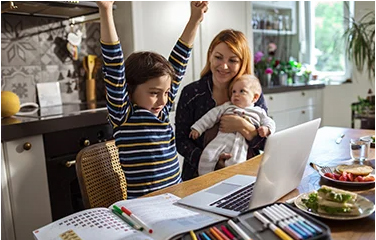 Education & Communication
Bringing forth innovative ideas to enhance the education and communication industry with mobile applications that aim to grow the sector in multifaceted ways.
Set to present a visual delight for the lovers of the food and travel industry, we make sure that applications are eye-catching for the audience and serve the purpose.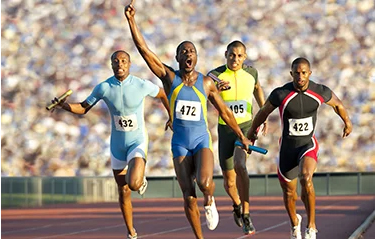 A diverse field of mobile applications can rightly be the entertainment and sports industry, and we know exactly how to take it up a notch.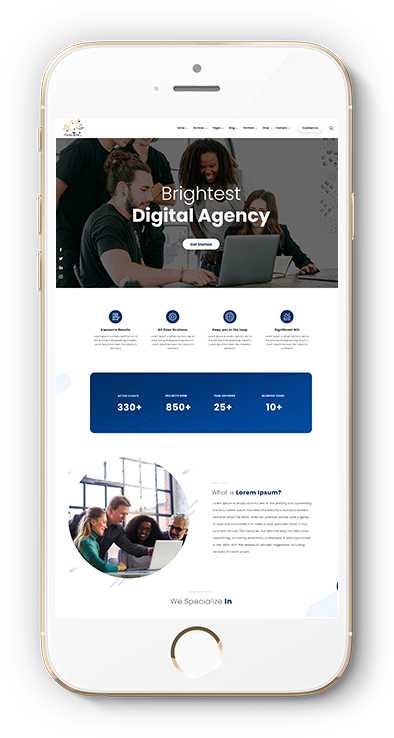 Clickstree's innovative approach in line with future possibilities
We work to embrace the challenges and take it in our stride to accomplish and achieve the intended goals. We work innovatively to shape the future with designs that can dominate in the near time. Video streaming, layouts, multidimensional effects and whatnot, we have it all to shine an idea to limitless heights.
Come and let's get the balls rolling with Clickstree to develop scintillating Mobile Application
Mobile application development is not everybody's cup of tea. It takes insight and a mind that has the power to woe the world. We have a team that has launched exemplary mobile applications. We are here to help you sustain your presence in the online world with trending, spectacular and futuristic mobile applications.