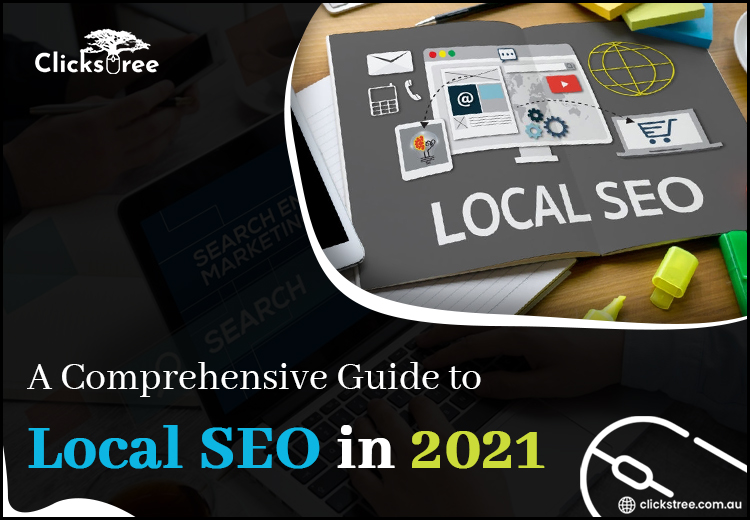 What is meant by local SEO?: The local SEO is meant by optimisation of a website which helps to increase leads, brand awareness and traffic through it. There are many tasks associated with local seo which includes optimising a business's Google My Business profile, building NAP citations and finding local keywords.
Why do you think local keywords are important?
Without throwing a bundle of trash on you about local keywords, but I still have some statistics to show you to better understand the terms and to highlight the importance of how much local seo is important for local businesses.
46% of all searches on google have local intent
29% of all google terms has a local pack in the google search results
76% people who have searched for anything g local that day are seen to visit a store
One thing which is very clear from this is that local searches have the ability to become a huge asset to local businesses. If you are able to position your local search ranking in such searches, then you might have one of these customers next to your door some time later.
How does the local SEO function?
At bigger levels, local SEOs work just like normal google searches. When anyone searches something, google scans through all the webpages and ranks them accordingly which is based on the best results as per searcher's query. Now the thing which matters the most here is that there's something which is unique to Local SEOs. It is that google creates a different ranking for local searches.
Infact, there are some unique ranking factors of local SEOs in positioning the websites on google.
Citations of NAP
The location of the person searching on google
Google my business listing's presence
Google my business's used keywords
Online review's sentiments
Online review's keywords used
The number of check-ins at that location
Number of social media shares
Star rating of the busin ess's location on google maps
What are local citations?
After you have set up your google my business page, you have to get NAP citations. Now, the question that arises is- what is meant by NAP? NAP stands for –
N : Name
A : Address
P : Phone number
Also some other terms are now being introduced like NAPU OR NAPW. NAPU and NAPW stand for name, address, phone number, URL and name, address, phone number and website. There are certain facts associated with citations.
As per what Moz said in his latest studies, the citation has signaling power to cause 13% of the ranking factors.
There are many people who use these kinds of directories in searching for businesses.
Now there are many directories which rank for localised terms.
A relevant link to a site can also be created by creating a listing
Local On-page Optimization
Optimization of your pages is significant to rank for the keywords your target group is searching for.
We examine this somewhat in our article on local SEO keywords research.
There are a couple of significant things you'll need to ensure to do to rank your site locally.
Set Up Your Website Structure To Rank Landing Pages
On the off chance that you serve various urban communities, you can make city explicit landing pages for every city. This is a typical workaround for a business that just has 1 area, or doesn't have an office, yet serves a whole zone.
Local Link Building
Getting relevant links to your site is as significant with Local SEO as it is considered with some other sort of SEO, and a large number of similar strategies work here.
This incorporates the need to distribute significant content for your crowd, elevate to applicable influencers, guest post in different online journals, and get links on important source listings.
What differentiates local link buildings from general link building is its explicitness. You should mean to put your links in more locally targeted blogs and resource listings.
Step by step instructions to Get Local Business Reviews
It's an ideal opportunity to help your business' local reputation. This implies getting more of such positive reviews!
Which café could you often go to? A B&B with no online profile, a 3-star evaluated burger place peppered with disappointed customer posts, or a 4.7-star appraised Italian spot downtown with many gleaming surveys?
In case you're not one to take risks with a decent dinner for your buck, you'd most likely go with the most secure decision—the eatery you can discover on the internet, and read reviews, great reviews about.
As indicated by a new neighborhood shopper audits study, around 87% of individuals trust online surveys as much as close to the recommendations which are personal.
Yet, the miracle of online reviews doesn't stop there. Reviews can likewise help drive search rankings up.