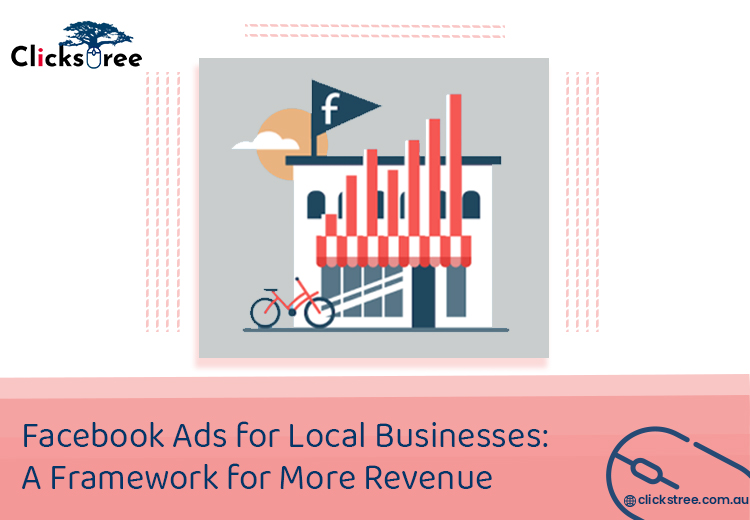 Do you need more paying clients for your local business? Need a tried-and-true Facebook ad strategy?
In this post, you'll learn about three distinct tiers of Facebook advertising to use for your local company, as well as which content and campaign kinds perform well at each level.
You'll also get tips on how to attract new consumers, package your offer and convert the clients you acquire, and retarget those who don't convert right away.
#1: Use Top-of-Funnel Facebook Ads to Educate Your Audience
This Facebook ad strategy focuses on education, audience growth, and interaction at the top of the funnel. It's one of the most crucial aspects of your advertising plan, but it's sometimes ignored.
If you operate in a local market, you can only service a limited number of individuals. Some of them will be seeking a company like yours, but the majority will not. In any given market, around 3% of the population is ready to purchase what you have. However, there's generally another 15% of the population who wants what you have and is willing to buy from you, but they either don't realize it or aren't ready to pull the trigger.
The majority of business owners concentrate on the 3% of customers who are ready to buy. The remaining 15%, on the other hand, is crucial to your company's success, and they're rarely enthused, engaged, or nurtured over time. That is precisely what level one is intended to do.
In your level-one Facebook ad campaigns, you should primarily focus on teaching your audience—not just about your industry, products/services, or company, but also about issues that are closely related to your company.
For example, I recently spoke with the owner of a karate school who had been running Facebook advertisements only to promote a deal. He'd have fantastic results straight away for a long period, but they'd always dry up after a month or two.
The most effective method to generate demand is to first identify the various personas that your company services. Parents are the target market for the karate company, but not all parents are the same. They have children of various ages, which will influence the messaging that they respond to.
Next, consider what motivates individuals to purchase from you.
What is the biggest motivator for parents to enroll their children in karate in this case? Let's look at three main types of parents that could be interested in purchasing:
Parents who are already interested in giving karate a try.
Parents who recognize that their child needs a physical activity or participation in sports. They aren't necessarily considering karate, but they are willing to enroll their youngster.
Video
Because Facebook video is the least expensive and most successful, I recommend it. People are willing to watch a video for longer periods of time than they are willing to read. In addition, video allows you to communicate more in a shorter amount of time than a written article. Because your level-one Facebook advertisements aren't meant to create leads, you don't want to spend a lot of money, but you do want to get the most bang for your buck.
Another advantage of video is that it allows you to develop unique audiences based on which videos people view and for how long they watch them.
Content for your blog
By building a website custom audience depending on the blog articles someone has clicked on, you may leverage blog material in the same way as video. However, keep in mind that the cost per click will be far greater than the cost of someone watching your movie.
For example, using the Facebook pixel, construct a website custom audience menu that includes the ability to add any users who visited particular web pages in the last 30 days, as well as the option to name your audience.
Of course, some individuals would rather read anything than watch a video. As a result, providing consumers with the choice as a second way to consume your material is a fantastic idea.
Facebook Posts That Get Likes
An engaging Facebook post is the third form of level-one content. Likes, comments, and shares are required for these sorts of postings to gain traction.
Make sure everyone knows what your company does and what makes you unique. You might do a before-and-after post or ask people which they prefer. It's basic, yet it'll draw attention. You're still generating brand recognition as long as your article is directly related to what your company does.
You'll generally utilize video views for your videos, traffic for your blog pieces, and interaction for your social postings for level-one campaign targets.
#2: Use Facebook Ads to Present
Your Offer Level two ad campaigns are all about your offer and are based on your Facebook pixel. It's the way you package and offer your items and services to entice people to interact, opt-in, and convert. The karate school offers a free first month as well as a fantastic karate uniform. That's all they need to do to pique the interest of these potential customers.
The lead generation objective for Facebook lead forms, conversions, traffic, or messages, if you're utilizing Messenger lead generation, are the sorts of campaign objectives you'll employ at this level.
#3: Use Facebook Ads to Retarget Your Leads
Retargeting people who have visited your website or connected with you on Facebook or Instagram is the third level of this Facebook ad approach. You engage them for the last time based on their behavior. Level three is intended to collect any leads that may have been overlooked along the route.
"Hey, it appears that you failed to finish signing up for your free month of a karate school for your child," these adverts read. The language emphasizes a sense of urgency, exclusivity, affirmation, and reassurance that accepting your offer is the best decision they can make.
Conclusion
Most people approach developing a Facebook ad strategy for a local business incorrectly. The three-part approach outlined in this article will assist you in making every dollar count.
To make planning your Facebook advertisements at each stage of this approach easier, I recommend using a spreadsheet. Level One should be Education, Level Two should be Offer, and Level Three should be Retargeting.
Decide on your avatars for the first level. Select a video and a blog article that they will enjoy.
You should already have an offer in place for stage two. Because your instructional content must relate to your offer, this is critical.
Determine whatever activities are required for someone to view these advertisements at level three. Make a list of any assets you have, such as client testimonials and before-and-after photos—anything that helps your audience understand what you're saying. Establish the landing places for each, which will also help you determine your goals.